Winter:
YOU CAN REACH US WITH…
SNOWSHOES, from Limonetto, click here to find the link to the path with real-time geolocation (activate GPS on your smartphone) and GPX track;
SNOWSHOES ON THE WAY DOWN TO LIMONETTO AND CHAIRLIFT ON THE WAY UP FROM LIMONE 1400. check here the bus timetable to go back to Limone 1400 or Limone once you arrive to Limonetto.
SKI MOUNTAINEERING, from Limonetto.
SNOWMOBILE: from Limonetto, Chalet Motoneige +39 3896022872 (20 € each way, children half price)
E-BIKE: Info Wolftrails Adventure +39 3497221433
You can reach us following the path traced by the snow groomer from Limonetto Chairlift Parking.
SKI: On the ski slopes of Limone Riserva Bianca, at the arrival of the Colle di Tenda chairlift. The departure of the chairlift is located in Limone Quota 1400.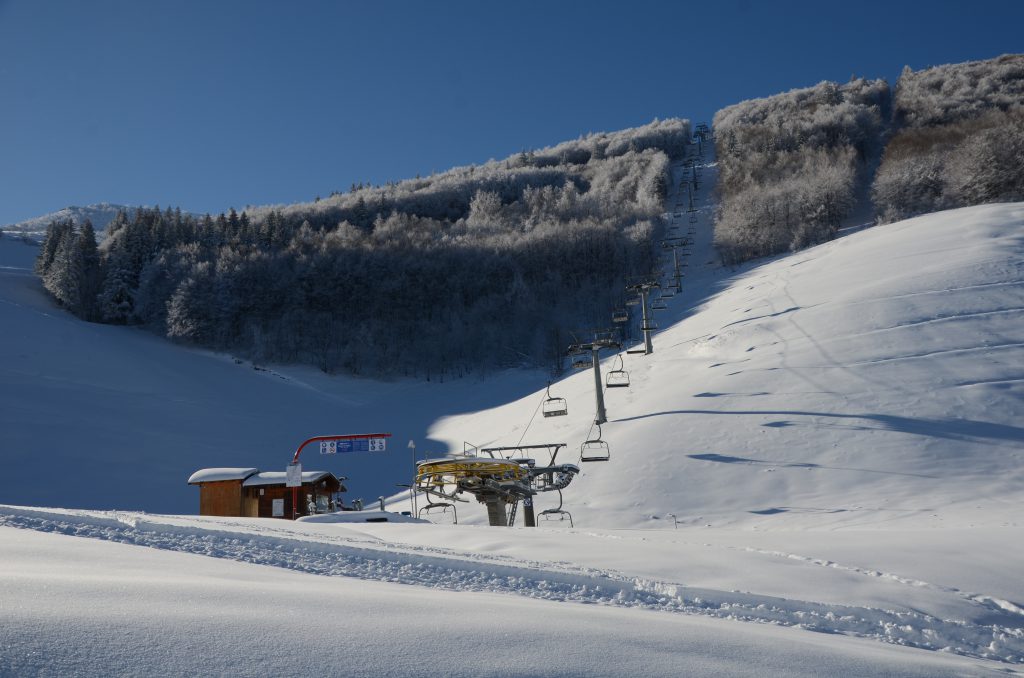 Summer:
By car or bicycle
We are easily accessible via a tarmac road that continues from Limone Quota 1400. Limone Piemonte can be reached from Turin in 1.30 h and from Cuneo in 30 min.
Limone Green: Limone is one of the few ski resorts accessible by train! The bus line (see timetables) leaves from the train station and reaches Limone Quota 1400. From Limone 1400 you can reach us on foot in about 1 hour.
Summer 2023: due to the flood of October 2020 you cannot reach us via France. The Colle di Tenda Tunnel has in fact been closed to traffic ever since. The old pass of Colle di Tenda (the so-called road of 50 hairpin bends) is passable only by residents of Limone, Tenda or La Brigue or by cross-border workers with a special pass issued by the Limone police.
By foot
Follow the Roman road that starts from Limonetto: find here the route on the interactive map. The path is the IT15 and it is possible to download the GPX track by clicking on it.